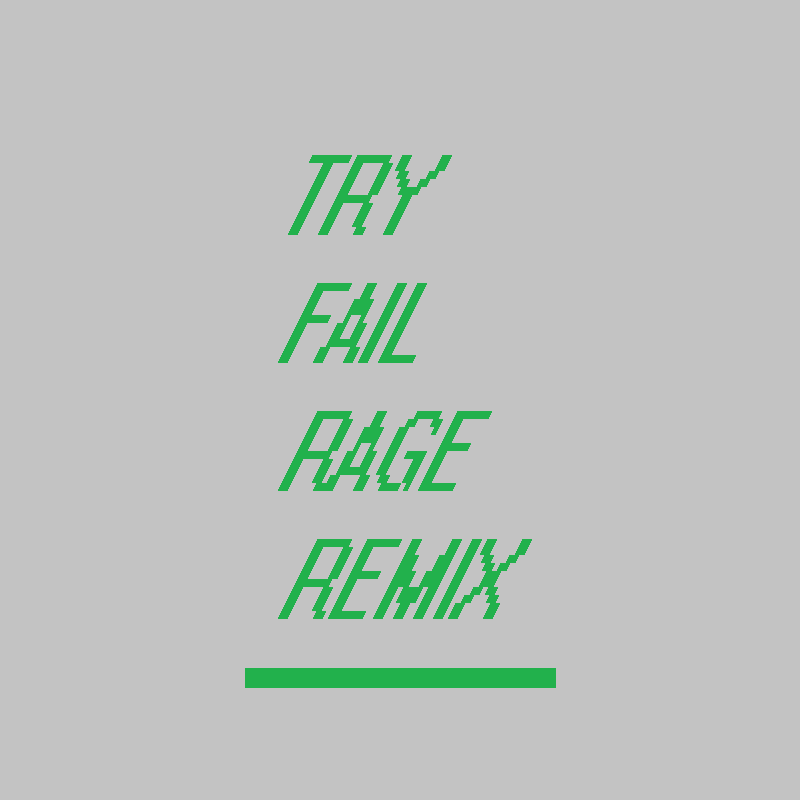 This track (Try Fail Rage Repeat) appeared on the Little Sound Assembly 2015 promo album (http://littlesoundassembly.bandcamp.com/album/lsa-2015) and since it's about the experience of writing chiptunes I felt it would be a good idea to let you all vent your compositional frustrations by remixing it.
Download includes lsdjsng file, stems, and a full render for your abuse.
Email me (address in the txt file) or tag me on social media with any remixes you may do. I'll collect them up for a free Bandcamp album if there's enough and people are willing.
LINK: https://www.dropbox.com/s/3btyxd0h00151 … x.zip?dl=0
Last edited by egr (Sep 14, 2015 12:14 am)