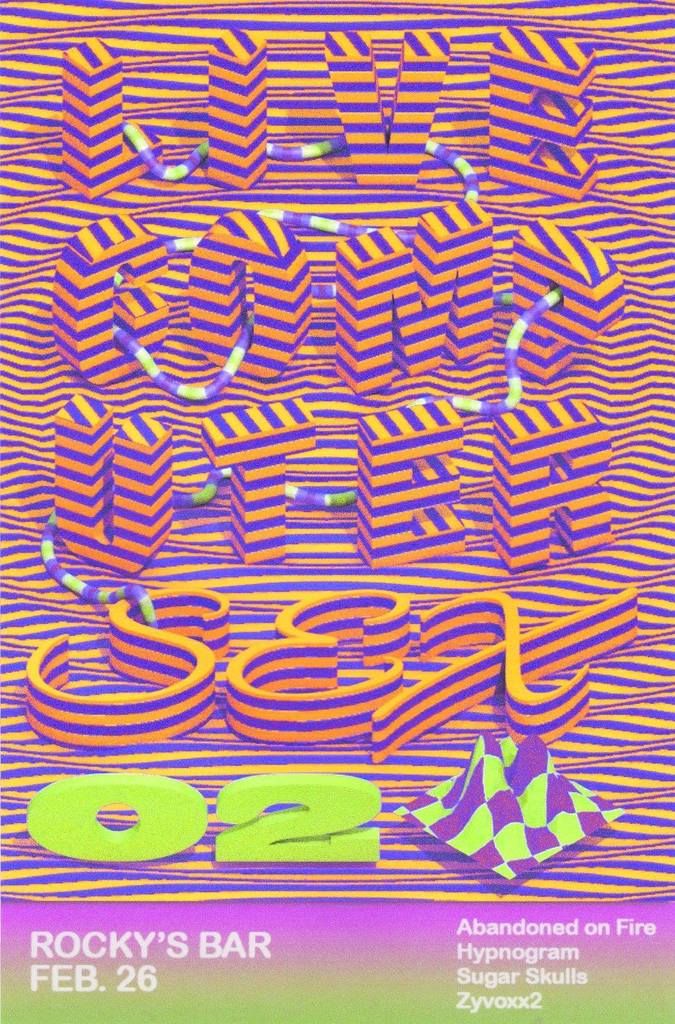 LIVE COMPUTER SEX! is a showcase for live electronic music of all genres from Bowling Green, Nashville, and the surrounding areas.
Come experience Bowling Green's first ever all-chiptune/lofi show with 4 lo-fi artists that incorporate chiptune (Game Boy, NES, DS, etc) into wildly differing styles.
MARK THE DATE! COME GET SEXY!!
Abandoned on Fire - Bowling Green, KY - chiptune, breakcore, noise - http://abandonedonfire.bandcamp.com/
Sugar Sk*-*lls - Nashville, TN - chiptune, synthwave, electro-singer-songwriter - https://sugarskulls.bandcamp.com/
Hypnogram - Evansville, IN - chiptune, heavy dance - https://www.facebook.com/hypnogram
Zyvoxx2 - Nashville, TN - chiptune, groove, synths/samplers
Flyer by Jordan Speer - https://twitter.com/beefstrong