email james <at> calmdownkidder <point> com
All items are all from a smoke-free home.
Pictures are being edited/uploaded at the moment, will add on request/when I can!
Terratec Producer Phase 26 USB External Sound Card - sold!
Transferrer 2 + 3 EMS Carts - Sold!
SNES - SOLD!
Alesis ModFX Stereo FX Units (with genuine UK Power Supply) Phlanger, Faze, Amplition - sold!
Yamaha DD-14 Drum Machine - sold!
Warwick Rockbag (Pedal Board) - sold!
Evolution MK-149 MIDI Controller keyboard - sold!
SoundCraft Compact 10 Mixer - sold!
Kaoss Pad 2 - sold!
Nintendo Gamecube (Black) - sold!
Playstation 1 - sold!
Nintendo 64
FREE (just pay Delivery)
N64 (working condition) with no games, no controllers, no cables for TV - just a N64 + PSU.
Playstation 2
£50 inc UK Delivery
PS2 original version, PAL. Works fine, except has some issues playing DVD movies - CD/DVD games work fine though. Comes with Official memory card, Network Adapter w/Disc (online gaming!), PSU/AV Cables, two official controllers, and...
Namco G-CON 2 (Official Lightgun controller)
2 x Buzz! Controllers (Official) - up to 8 players!
Games
WWE Smackdown Vs Raw 2009
Buzz! The Big Quiz
Buzz! The Hollywood Quiz
GTA: Liberty City Stories
GTA: Vice City
Time Crisis 2
Time Crisis 3
Tekken Tag Tournament
Tekken 4
Tekken 5 (no cover, but disc/manual included)
Virtua Fighter 4: Evolution
3Com Wireless 11n PCI Adapter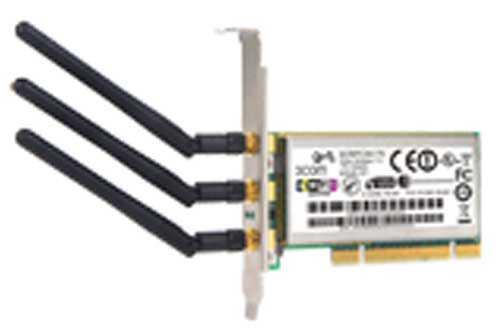 £20 with UK Delivery
Brand new - still in shrinkwrap. 3 antennas for supa-dupa connectivity.
Dell Optiplex GX260 (Tower PC)
£200 (not inc. Delivery)
Intel Pentium 4 CPU 2.40GHz
2.00GB of RAM
250GB HDD (PATA)
DVD+RW Drive
Graphics Card: Radeon 9200SE 128mb (Dual Monitors!)
Sound Card: M-Audio Delta Audiophile 24/96
Parralel Port (for Transferrer 2)
Serial Port
Gigabyte Network Card
6 USB Ports (2 Front, 4 Back)
Amazing machine Machine on Windows XP, runs Windows 7 just as well (except no drivers for Graphics card at the moment, so dual monitors won't work on W7) It copes very well with quite a few VSTs on FL Studio, and is really speedy in general use. Selling because I have a Laptop that covers my needs, and I could do with the space. This price is for PC/USB Keyboard/USB Mouse only, If you want the monitors I have you will have to pay extra.
May Trade Any Items For...
Xbox 360 pepherials - Arcade Stick, Controllers, etc
USB LSDJ Carts (any kind)
Yamaha SHS-10 (working or broken)
Last edited by calmdownkidder (Jan 24, 2010 2:14 am)