At last - a really impressive (and cheap!!) booster for A500.
It's called ACA500 and You can read about it here:
http://scoopex1988.org/the-scoop-examin … ca500.html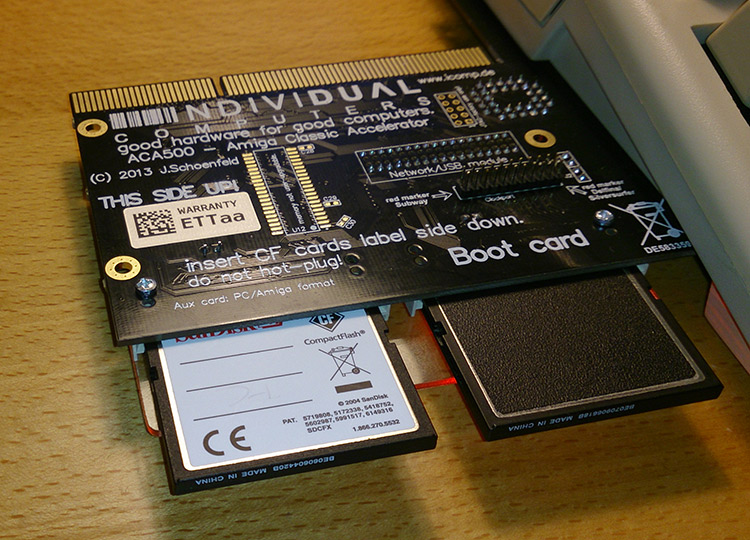 - 2 kickstarts on-board: standard 1.3 and..... 3.1!


- 2 CF cards: on the left - a card for transferring data from/to PC. On the right - the main CF that is Amiga's HDD. This HDD is *BOOTABLE*!
- CPU booster - 14Mhz (!!).
- additional 2Mb of RAM. It doesn't "fight" with the standard RAM, so on A500 1Mb You should have 3Mb in general. And 4Mb on Amiga500 Plus.
- the additional slot is....... for A1200 cards!

So You can have even faster A500, if required.

I bought mine several days ago and it came yesterday. I installed there Workbench 3.1 and... it works excellent.

Will be testing OctaMED 4.0 (after first tries it has no problems working

).
Last edited by YERZMYEY (Dec 13, 2013 12:49 pm)