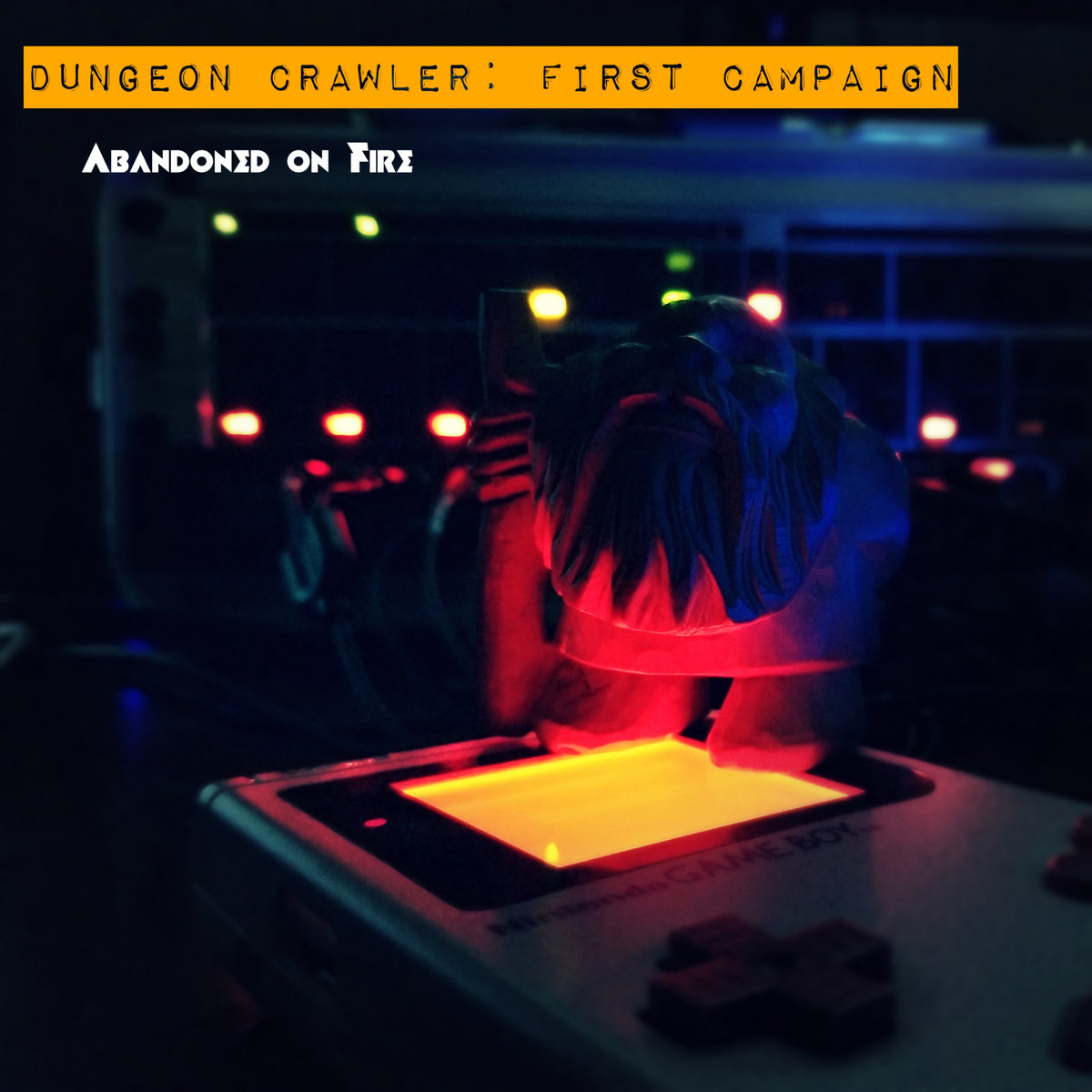 Link: https://abandonedonfire.bandcamp.com/al … t-campaign
-{[Dungeon & Bass ]}-
Gritty, gloomy Game Boy drum and bass echoing out of a forgotten subterranean temple. Adventurers march single file to their doom. Or glory.
Purchase includes the 40+ minute ambient track "Atmoshphere" made with the album's backing sounds as well as the LSDJ 6.1.8 sav file and all art work.
Released in cooperation with Catskull Records: https://catskullrecords.com/
CD + Stickers bundle
Includes the full album and bonus track "Atmosphere". Two AoF stickers so you can share with a friend. You get all the digital bonus items too.