This is the thread where I am going to give out all my information that I have learned over these past years when making music with ms-dos. It is geared towards beginners that never had much experience with old pc's or ms-dos and want to try something new.
Congratulations!! Thank you for choosing Sound Blaster 16 as your song composing medium. May your music flourish with each changing parameter....
Overview:
Let's get right down to business. I know a lot of you would prefer to go the laptop route, since it is a complete system in one. However, what I have discovered (during heavy testing and field comparisons) is that there is much tone difference between sound cards. And the desktop sound blaster 16 ISA cards have much better overall sound quality than any other sound blaster 16 compatible laptop. There are also sound differences between different versions of Sound Blaster 16 cards, which I will get into later. But yes, you will probably end up spending a little bit more money on getting a desktop up and running, but believe me, its WELL WORTH IT. I use sb16 compatible laptops (ESS Audiodrive) when I play live, but I write and record off a desktop with a real Sound Blaster 16 since it sounds way better.
You can run into some other issues as well. There were times I have made a song on one of the laptops in Adlib Tracker II, then put in on the desktop to play back and record. Some of the instrument patches were way off, and others were even playing back at wrong volumes. So, you can choose to either modify on the desktop to make it sound how you want or just record off the laptop and deal with the "sound character loss." If you are just doing sample tracking, it doesn't matter. Everything sounds the same when changing from laptop to desktop, from what I have found personally. It is just the change from going to emulated fm synthesis SB16 to real fm synthesis SB16.
What to get:
All my laptops and desktops have Pentium I processors. If you go the desktop route you can safely go up to a Pentium 3 processor, but everyone will just say its overkill. If you plan to do gaming though, then I would suggest going with the Pentium 3, and a decent graphics card. Then you can pretty much play any game that came out between 1988 to 1999 or maybe even earlier. Some later games will require Windows 95/98 however.
The laptops I have are maxed out at 150 mb of ram or so, and I have never had a problem with any song I have made, with sample time, or any game from the dos era. For all dos tracking, I would say 128mb is a nice amount to have.
Sound Cards (desktops):
YIKES. This took awhile to figure out the best one, but now you can skip all that jazz !
Sound Blaster 16 CT1740. This is the one you want. And these are ISA sound cards, as opposed to PCI, so make sure your motherboard has an ISA slot !!!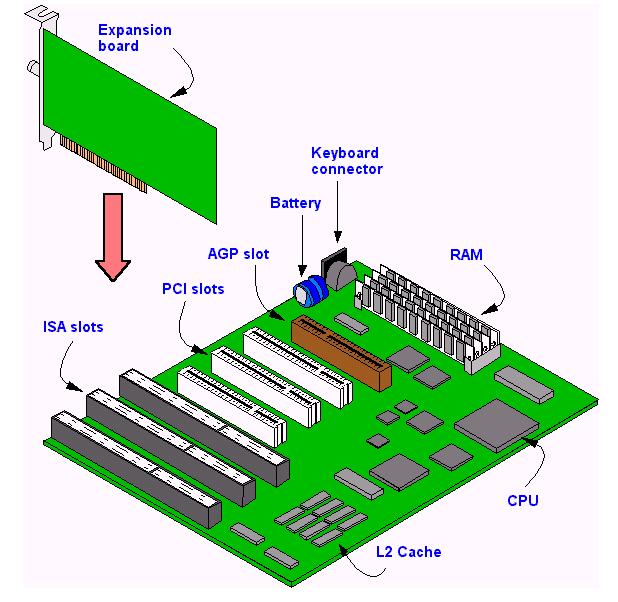 They are getting harder and harder to find, but by far the best sounding one. I wish I still had the audio recordings I did a couple years back, that clearly showed the tone difference in the Sound Blaster 16 models. This is 100 percent true OPL3 (ymf262) , and has nice sound quality with minimal noise output compared to other models. And I have tried pretty much all variations of them.
Sound Cards (laptops):
It seems that the most popular choices for sb16 compatible laptops are either Compaq or Toshiba. We are just going to forget about Toshiba altogether.

They are just royal pains to configure, features they have, work with, etc. The Compaq Armada line is what you want!!!
Compaq Armada 7770 series
This was the first model I ever bought to test and see if it would take an ms-dos install, and run some trackers. And it did just that with no problems. It boots to cd automatically (huge advantage even having a cd drive too). And its swappable if you want to put in a floppy drive.
If you were to get your hands on any of the Compaq Armada 7xxx series models, I am 99.9 percent confident you will have no troubles with installing ms-dos, and no problems getting sound to work whatsoever. Just pop is the dos cd and turn it on!!
Here are some specific models that I have owned and can 100 percent confirm that they work.
Compaq Armada 7700 DMT
Compaq Armada 7770 DMT
Compaq Armada 7510 MT
Compaq Armada 7730 MT
Compaq Armada 7710 MT
Compaq Armada 7360 DMT
Compaq Armada 7800
Compaq Armada 7400
Compaq Armada 3500
Compaq Presario 1640
If you want to be super safe, just get the 77xx models.
Another plus about these models is the parallel port. So just pick up a zip drive on ebay for like $6, and you are ready to transfer. Well, you'd obviously then need a USB zip drive too, to send to another computer for backup. And as mentioned before, these laptops read cds, and even burned cds. I never had any trouble with it. Some older laptops dont read burned cds at all, so again these Compaq Armadas have great features, and are fully capable of running any dos tracker you can throw at it.
Some other Compaq models that work :
Compaq 15xx dmt series
Compaq 17xx series
These are much older than the Armada laptops, will most likely max out at 32 or 64 mb of ram, and not have a cd drive.
The sound card in these laptops are ESS Audio drive cards. They are 100 percent sound blaster 16 compatible, and in the ms-dos install (which I will post the zip file for) contains these drivers. So there is no configurations needed!

Other other models:
Thinkpad 760EL
Toshiba Portege 620CT
Toshiba Satellite 225CDS
Toshiba Satellite 325CDS
Toshiba Tecra 8000
Toshiba Libretto 50 - 110
Lastly, You can download MS-DOS 7.1 here:
http://www.allthingsexcellent.com/plane … /dos71.zip
Just unzip it, and burn it exactly how it is to a cd. When you are installing, it asks you if you want to install sound cards. Just select the ESS AUDIODRIVE one, and you are good to go!
This version of dos also has a nice file browser. When you are in dos, just type "vc" then enter, and it will pull it up. Now you can browse your files, if you are not that savvy with dos commands yet.
Trackers:
Oh so many to choose from!! The ones I prefer are:
Impulse Tracker 2.14 (64 sample channels of mayhem!)
Adlib Tracker II (18 channel FM synthesis only)
Nerd Tracker (NES tracker)
You can download them all and more here:
http://www.pouet.net/prodlist.php?type% … amp;order=
If you want rip it up and jump right into AT2, here is a short tutorial I made to help get you started:
Also, here is a tiny album I made containing some useful Adlib Tracker II stuff. It includes 34 instruments I created and 2 songs demonstrating them.
The zip file contains:
-All the instruments in one file ("O2INST.a2m")
-Individual Instrument folder (Adlib Tracker instrument format)
-2 songs demonstrating the instruments provided
in Adlib Tracker song format and mp3 format
OxygenStar - For My Friends
DOWNLOAD: http://www.allthingsexcellent.com/plane … riends.zip
So here is the rundown:
Purchase desktop with an ISA slot, and Sound Blaster 16 CT1740 sound card
or
Purchase Compaq Armada 7xxx series laptop
Download Ms-Dos 7.1 ( http://www.allthingsexcellent.com/plane … /dos71.zip )
Burn it to a CD
Put CD in drive, and boot to CD. The Compaq laptops will boot to it automatically.
Install Ms-Dos. During install, select ESS AUDIO DRIVE as sound card.
Reboot after install
Now copy any trackers you want to the computer from a cd or zip drive
The best one to try first is Adlib Tracker II, just to make sure sound works correctly. http://www.adlibtracker.net/downloads.php
If sound is wacky or jumbled up, then you just need to change one setting in the adtrack2.ini file. You can edit this file in dos by browsing to the AT2 directory and typing "edit adtrack2.ini" Scroll down until you see the "opl_latency=0" line. Change the 0 to a "1" and then save. Reboot. And now sound should playback normally.
I also found this neat application for MS-DOS a while back, and it works for the ESS AUDIODRIVE cards too. "SBVOL.EXE," It allows you to adjust master output as well as the master volume of the FM chip. Or even your line input. You can download it here:
http://www.allthingsexcellent.com/plane … /sbvol.zip
*UPDATED* 9-15-14
Here is some Info about installing an SSD in your oldie laptop. Fun fun !!

So I have been trying out some solid state drives/CF to IDE converters. I will specify here which ones I found have that work and which didn't. The advantages when using these are:
Less noisey sound output. This is huge !!! With a traditional IDE drive installed, whenever I would load a new song in Impulse Tracker, I could hear the actual hard drive being accessed. It's an audible noise. With the SSD installed, there is no more loading time noise!


Also, fast load times! Such performance!
These were tested on Compaq Armada laptops, models: 7770, 7770DMT.
THE GOOD:
Super Talent 4GB IDE SSD
Just got some today. They work great. However, you MUST do all partitioning/formatting within MS-DOS. It does not like it if you hook this up to a modern (windows 7) PC and partition and format. Even if you partitiong to FAT32, once you put the SSD in the laptop MS-DOS doesnt install correctly or won't detect. You must use FDISK, and then FORMAT on your MS-DOS machine itself. Or after running FDISK and setting it up, you can run the DOS 7.1 install since it contains FORMAT built-in.
SYBA 2.5 IDE to dual compact flash drive
**Shown inside Armada 7770DMT caddy
Works awesome. However, only works awesome with Sandisk Ultra II 15mb/s compact flash cards. I only tried with 4GB ones. It should be fine with the 8GB ones. But other brands I tried like DANE-ELEC or TRANSCEND, it did not like/did not detect. So stick to Sandisk cards (older ones) with this IDE to CF adapter. Same applies to above, you MUST do all partitioning and formatting from the MS-DOS computer for it work/detect properly.
THE BAD
Swissbit 8GB SSD
Very finicky, I only got one drive to work in one of my machines, when all the other setups/combos worked in all or none. So I would stay away from those!
That's all the brands I have tried so far. Hope this helps some of you out!! The easiest ones to get a hold of are the SYBA adapters and SANDISK ULTRA II compact flash cards.
BONUS!!!
If you are one of the very few to be rocking a desktop. I have put an SSD in one of those too. I installed a 2.5 inch 32GB Sandisk SATA drive, with a SATA to IDE adaptor. Works great in DOS !!
If anyone else has tried other brands/configurations feel free to let us all know!
This is a good basis to get started with. Feel free to post any questions on this thread, or message me. I will update this info as I think of more things to mention, or other tips and tricks.
Your OPL3 Commander,
Carl
Last edited by O2star (Jun 19, 2017 7:38 pm)